The EZ-Link Motoring card
For easy ERP and carpark payments
EZ-Link Motoring card
The EZ-Link Motoring card is the one card you need for your motoring payments. It is compatible with current dual-mode in-vehicle unit (IU), for your ERP and carpark payments. Paired with the EZ-Link app, you can top up your card on-the-go and earn reward points with every transaction! It is also future proofed for the future on-board unit (OBU) which will be introduced for the next generation ERP system.
The EZ-Link Motoring cards are sold at 7-Eleven outlets, Vicom centres, STA Inspection centres at $10 ($5 load value) and for $5 (no load value) on EZ-Link Official Shopee store
Begin your seamless and rewarding drive with the EZ-Link app
Check out these great benefits!
Top up your EZ-Link on the go via the EZ-Link app or sign up for Auto top-up and you never need to worry about manual top-ups or insufficient funds!
View details of your motoring payments and transaction history.
Free insurance for missing or stolen cards
Sign up for FREE card blocking service to block your card and transfer any remaining stored value to a new EZ-Link card. What's more, get coverage if there is any unauthorised usage on your lost card!
Get rewarded with every transaction
Earn 1 point with every 10 cents spent and redeem for attractive rewards.
An array of motoring rewards await you
EZ-Link users can earn and collect EZ-Link Rewards points from transactions made with the EZ-Link Motoring Card. The Rewards catalogue in the EZ-Link app has over 100 rewards  from a growing list of Food & Beverage, Lifestyle, Health & Wellness, and Service merchants.
We have also collated a set of special Motoring Rewards with our partners, check them out on our Rewards catalogue!
From 30 July 2021 to 31 Jan 2022, new customers who purchase MotorMax and MotorMax
Plus insurance from MSIG (Promotion terms apply) will receive $125 worth of EZ-Link Wallet credits, promo exclusive to EZ-Link!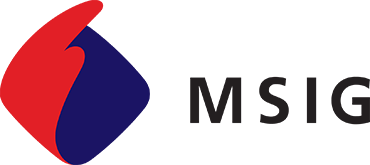 Where to get
EZ-Link Motoring card acceptance
The EZ-Link Motoring card is accepted at all CEPAS-compliant carparks identifiable with the blue CEPAS logo.
It is compatible with the Dual mode IU and the next generation ERP system (On-Board Unit)
EZ-Link Motoring Card FAQs